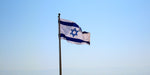 1. GOD SAYS HE WILL BLESS THOSE WHO BLESS ISRAEL.
"I will bless them that bless thee and curse them that curse thee, and in thee shall all the nations of the earth be blessed." Genesis 12:3
2. GOD SAYS WE ARE TO "COMFORT" ISRAEL.
"Comfort, comfort my people, says your God." Isaiah 40:1
3. GOD SAYS HIS GIFTS AND CALL ON ISRAEL HAVE NOT BEEN REVOKED.
"As regards the election they [Israel] are beloved for the sake of their forefathers. For the gifts and call of God are irrevocable...Theirs is the adoption of sons; theirs the divine glory, the covenants, the receiving of the law, the temple worship and the promises." Romans 11:28 & 9:4
4. GOD SAYS WE OWE ISRAEL A DEBT FOR THE BLESSINGS WE HAVE RECEIVED THROUGH THEM.
"For salvation is from the Jews...For if the Gentiles have come to share in their spiritual blessings, they ought also to be of service to them in their material blessings." John 4:22 and Romans 15:27
5. GOD SAYS HE WILL BRING THEM BACK TO THEIR LAND.
"Behold, I will lift up my hand to the Gentiles...and they shall bring thy sons in their arms, and thy daughters shall be carried upon their shoulders." Isaiah 49:22
6. GOD SAYS THE GOOD NEWS IS FOR THE JEW FIRST.
"For I am not ashamed of the gospel, for it is the power of God for salvation to everyone who believes, to the Jew first and then also to the Gentile." Romans 1:16
7. GOD SAYS WE ARE ONE IN CHRIST AND FELLOW HEIRS.
"For He [Messiah] is our peace, who has made us [ Jew & Gentile] both one, and has broken down the dividing wall of hostility...that He might create in Himself one new man in place of the two...making Gentile believers fellow heirs with Israel." Ephesians 2:14-15, 3:6
8. GOD SAYS PRAY FOR THE PEACE OF JERUSALEM.
"Pray for the peace of Jerusalem: they shall prosper that love thee." Psalm 122:6
9. GOD SAYS ISRAEL IS PRECIOUS TO HIM.
"For he that touches Israel touches the apple of God's eye." Zechariah 2:8
10. GOD SAYS HE WILL RAISE UP INTERCESSORS TO PRAY FOR HER.
"I have posted watchmen on your walls, O Jerusalem; they will never be silent day or night and give Him no rest till He establishes Jerusalem and makes her the praise of the earth." Isaiah 62:6-7
BONUS: GOD DOES NOT WANT ISRAEL'S LAND TO BE DIVIDED
"I will also gather all nations, and bring them down to the Valley of Jehoshaphat; and I will enter into judgment with them there on account of My people, My heritage Israel, whom they have scattered among the nations; they have also divided up My land." Joel 3:2 (God promises judgement on nations that divide Israel)
WANT TO KNOW MORE?
Our book, Trading Up for a King's Daughter, explains the heart behind loving Israel
––and tells you personal stories about how the Lord gave us a heart for Israel.